Analytics Gateway for Data Scientists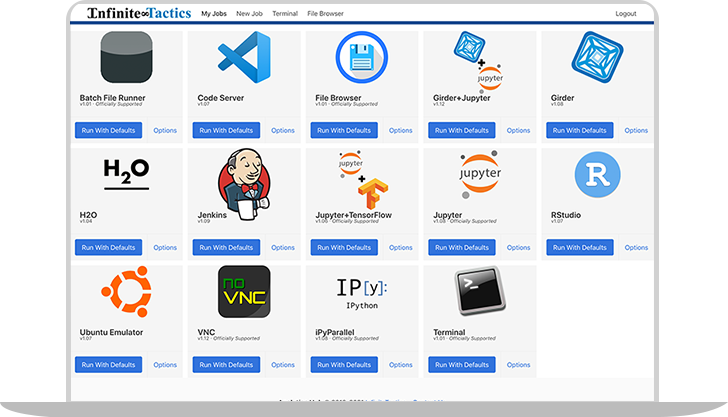 Simple Accessibility
The Analytics Gateway was created for data scientists. It provides a simple method for conducting data analytics by unleashing the power of dozens of existing applications from one user interface. The Analytics Gateway is available directly from a web browser, so data scientists can access it from anywhere. In seconds, analytic tools typically run on a laptop or desktop can be run in the cloud in a scalable, cost efficient environment.
Configurable Applications
The Analytics Gateway provides dozens of applications ready for access, but also allows for new applications to be added as "plugins". Plugin applications come with default options (e.g. cloud instance type and size, or version of Python to use), but they can be reconfigured with different options. By adding new plugins or customizing existing ones, users can adapt the Analytics Gateway to their exact needs.
Try Analytics Gateway today, with 500 free credits.