An easy environment for launching
scalable, interactive, cloud-based, analytic applications
IT Analytics Hub provides parallel execution of modern analytics packages on powerful computing resources scalable to your processing needs.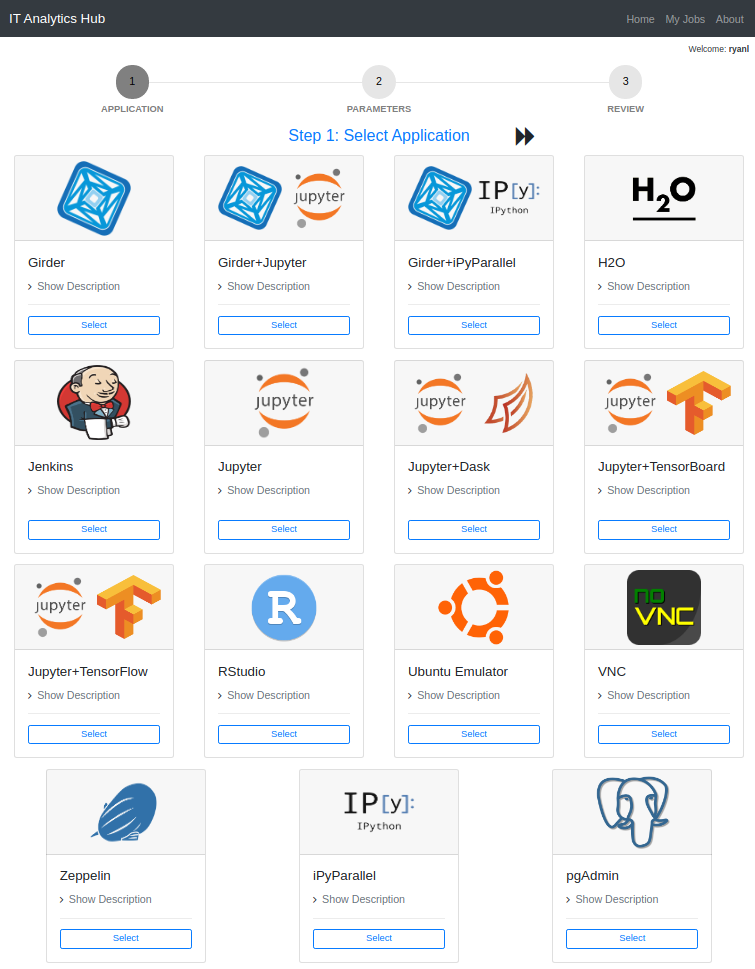 Users can easily start, stop, and access these services right from the desktop's browser using the zero-install secure launching utility.
The Public IT Analytics Hub allows users to purchase credits UP FRONT for on-demand access to large-scale compute resources. This alleviates any "after the fact" charges, making analytics costs known and predictable.
Private instantiations are available through our IT Analytics Hub-in-a-box product, allowing you to use your own AWS Cloud or GovCloud accounts.