Voyager
Getting Started
Select Voyager as the plugin. There are no Application Parameters for this plugin.
Voyager (browser-based Voyager IDE) will launch in a browser. Click the 'Load' button to get started.

For a quick example of a dataset provided, select the 'Jobs' dataset.

Quick view of default graphs relative to the 'Jobs' dataset.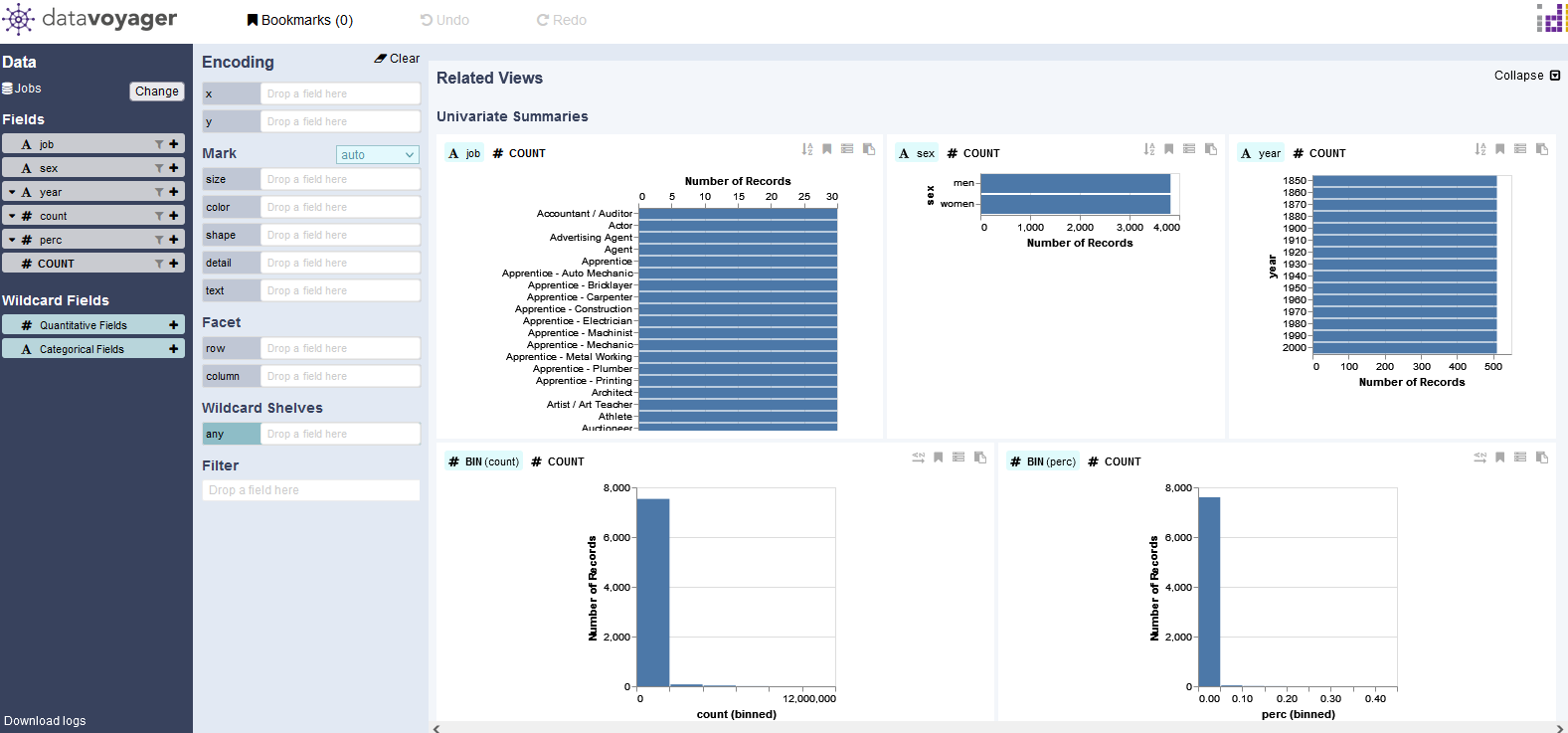 Drop the job field to the x axis and the count field to the y axis. Voyager performs the appropriate manipulation and provides many graphs with the fields chosen. Upload a data science dataset and happy data mining.

Click on 'Change' to get back to default selection 'Add Dataset' options. The second option is to 'Paste or Upload Data' from a local source.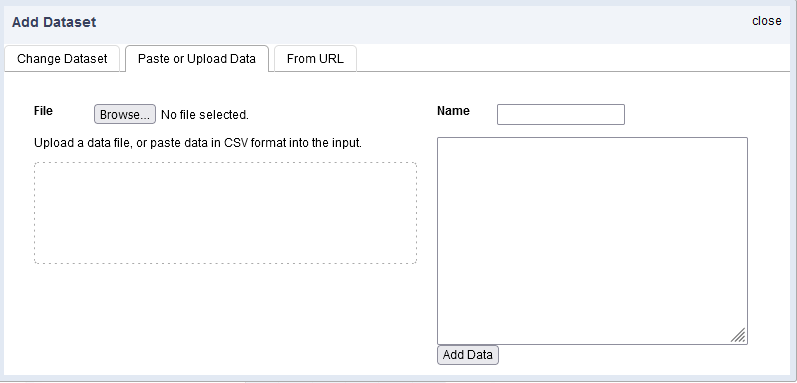 The last option is to add a dataset 'From URL'.

External References
For more information on how to use the Voyager IDE, please visit voyager.com