ElasticSearch + Kibana
Getting Started
Select ElasticSearch+Kibana as the plugin then select an option for Data Folder Name, Heap Min Size(Gbs), and Heap Max Size(Gbs) within the Application Parameters.
Kibana will launch in a browser providing an interface to the Elastic Stack and data visualization tools.
To get started, either upload data from a log file, use your ElasticSearch data, or add the provided sample data.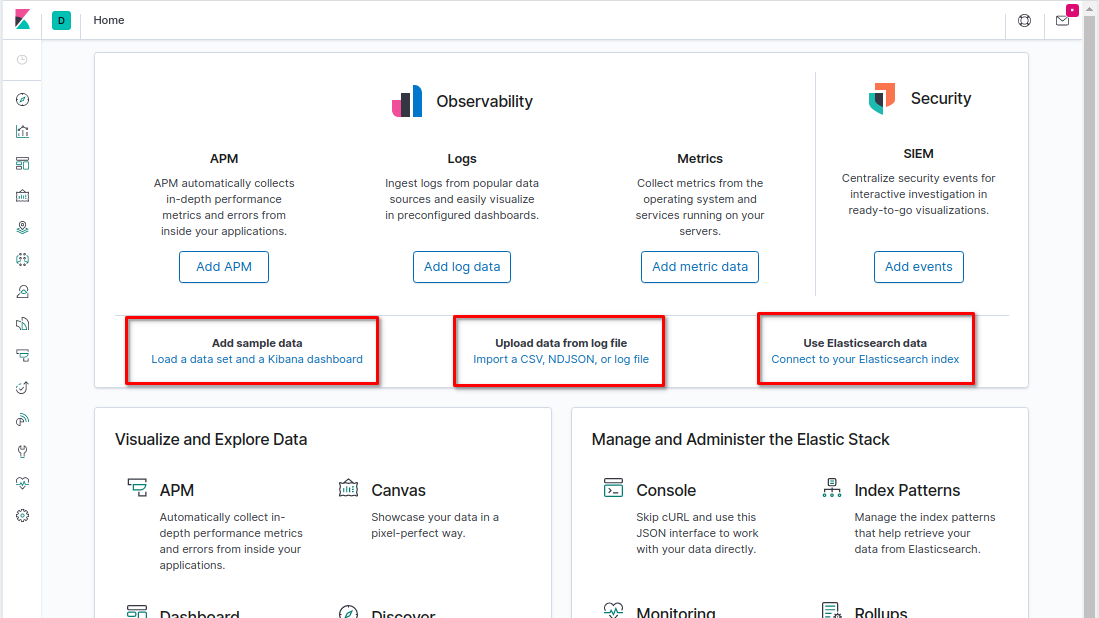 Explore the data using the Discover tab.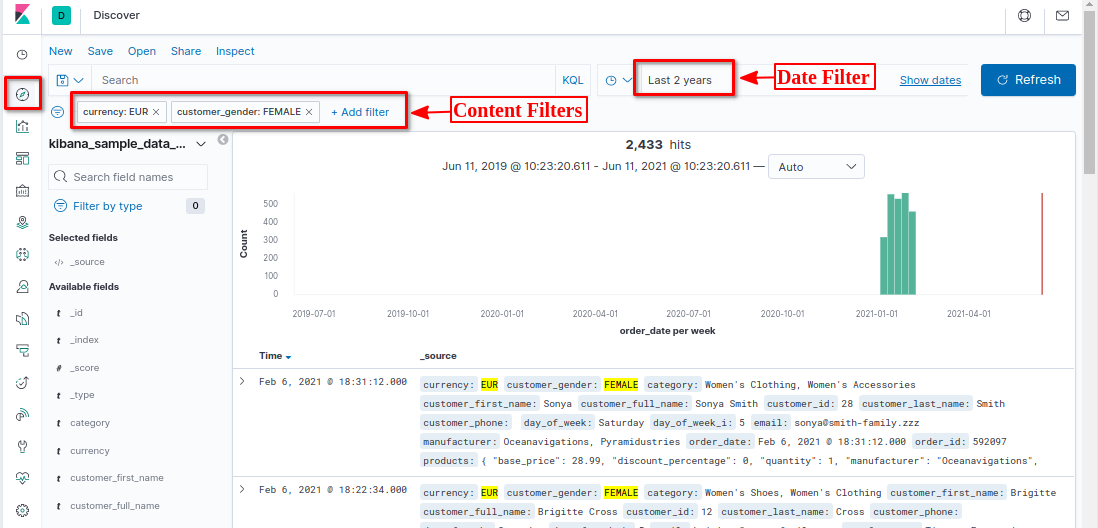 View and create visualization panels using the Visualizations tab.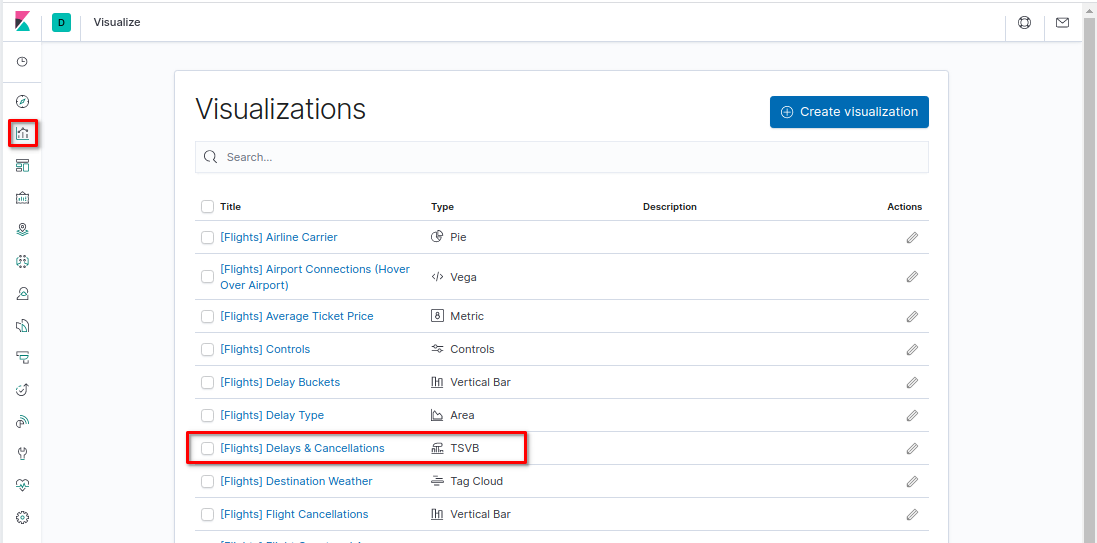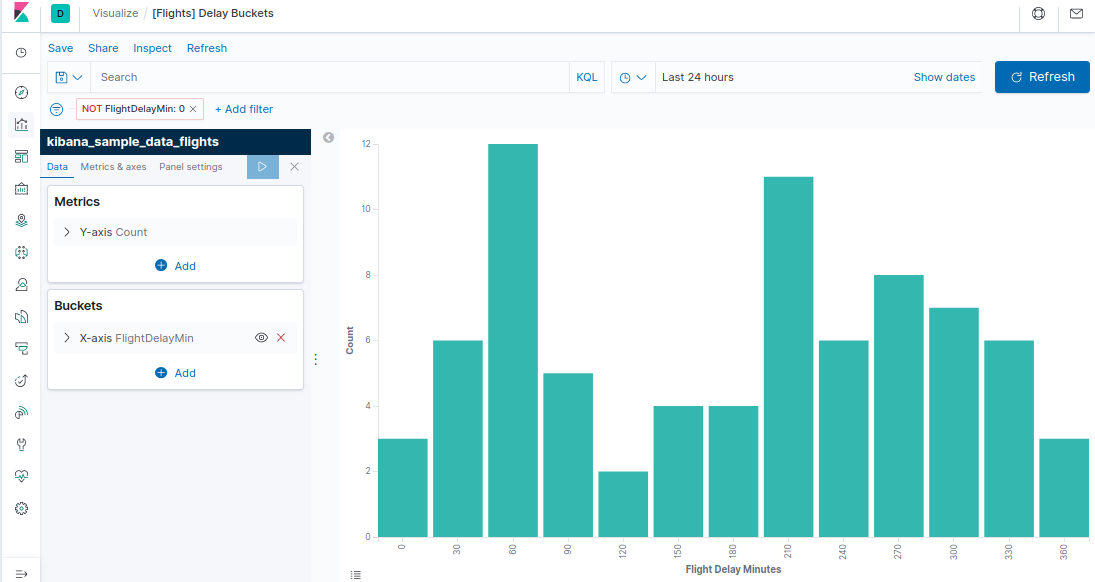 View and create dashboards using the Dashboard tab.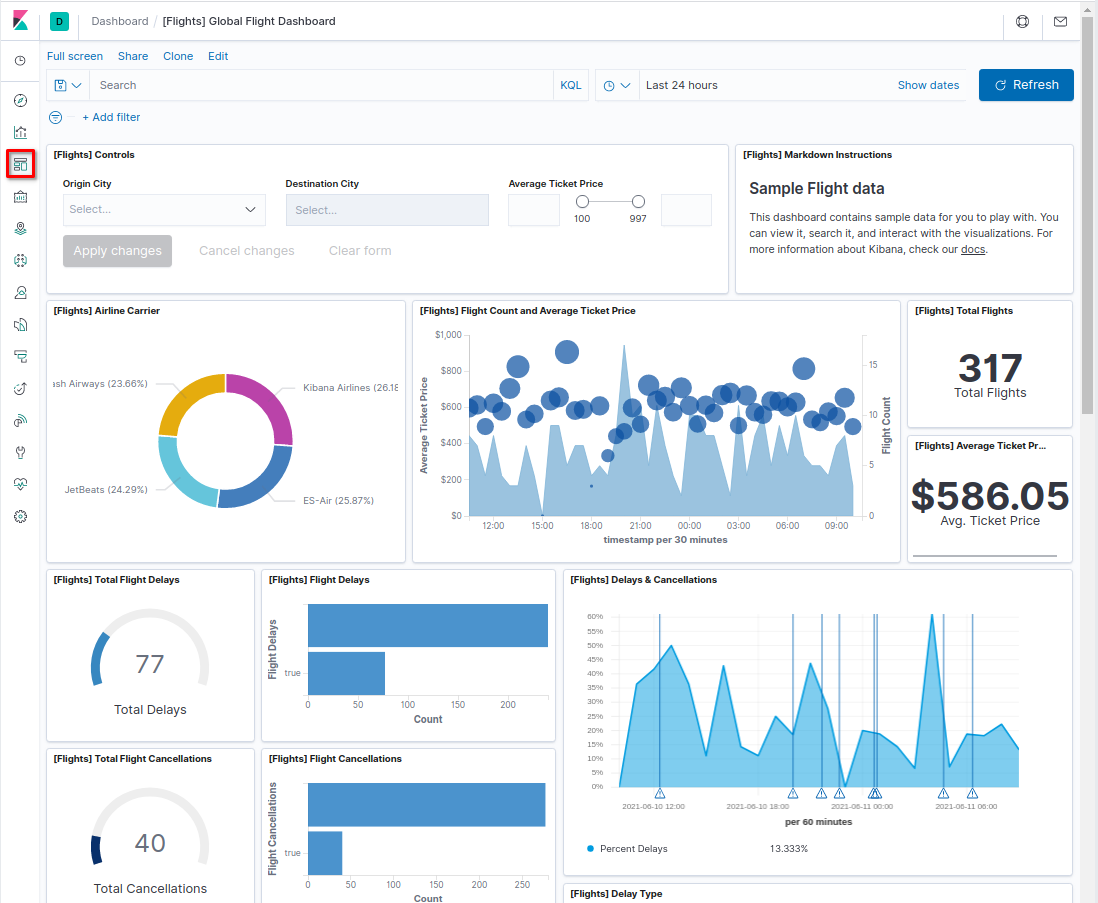 External References
For more information on how to use ElasticSearch and Kibana, please visit elastic.co